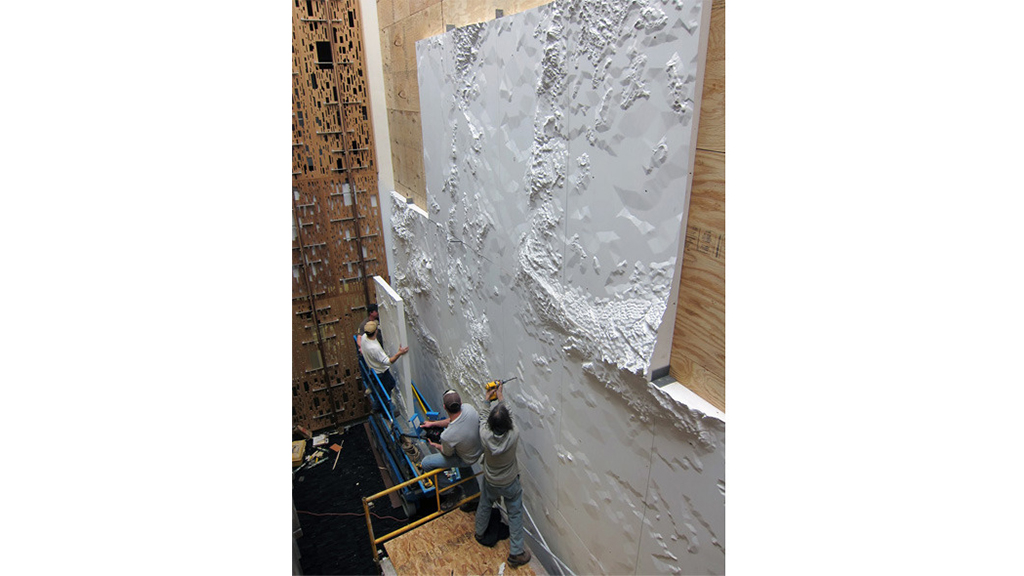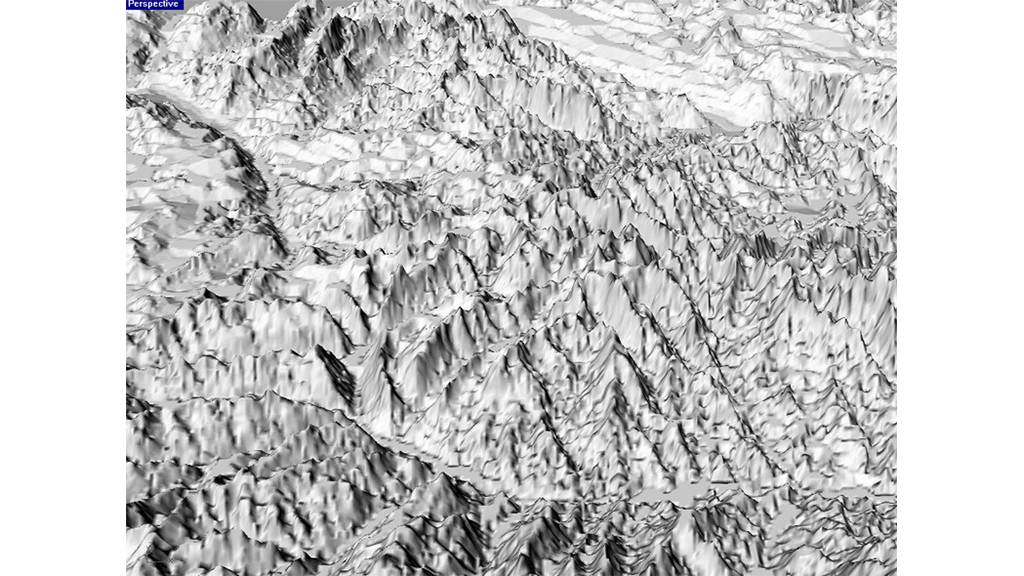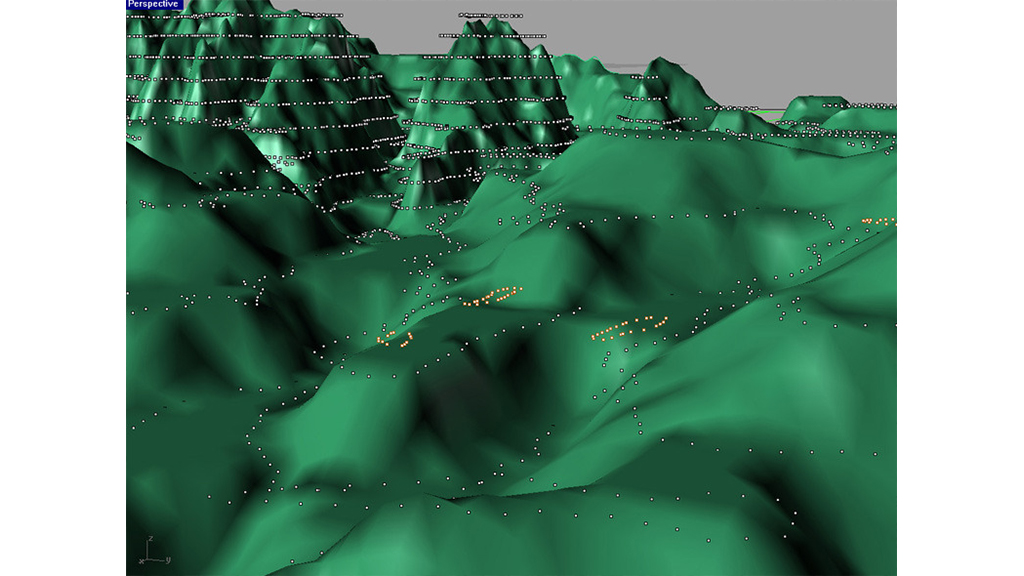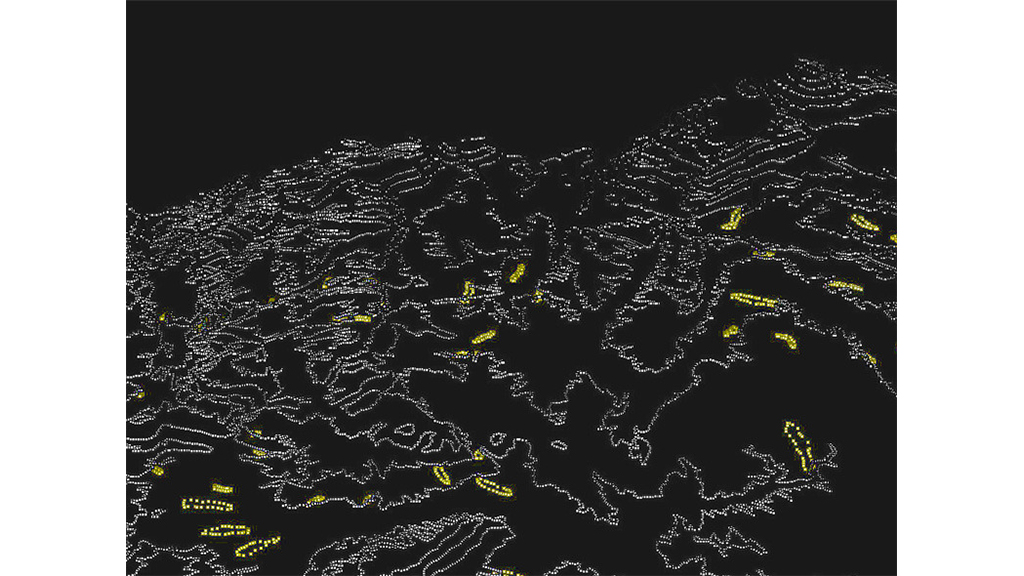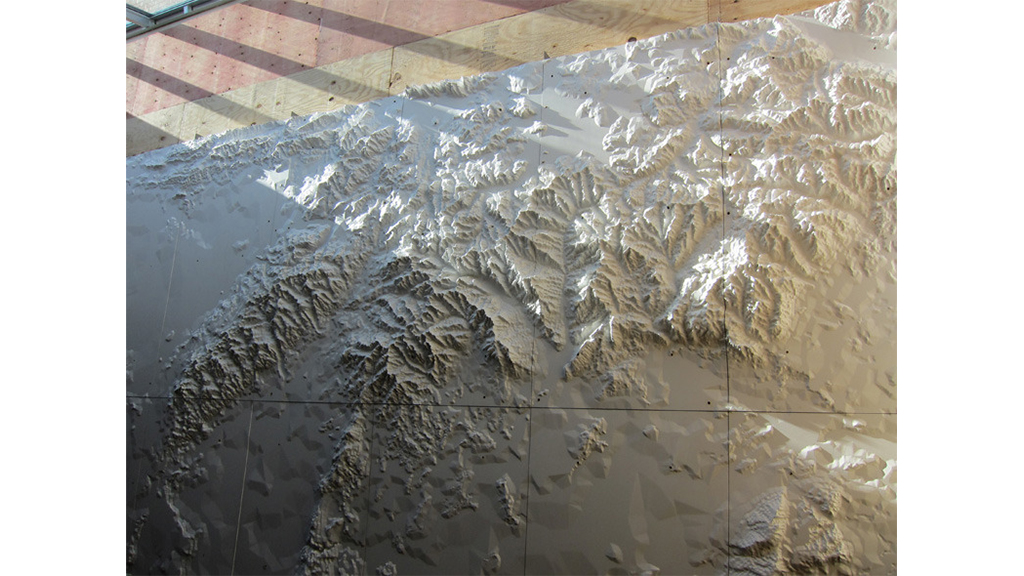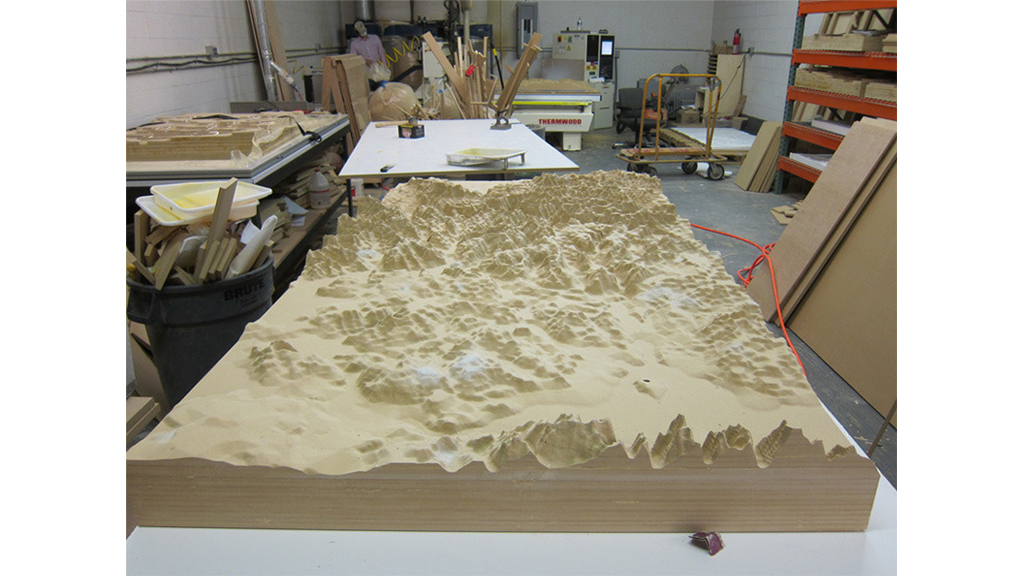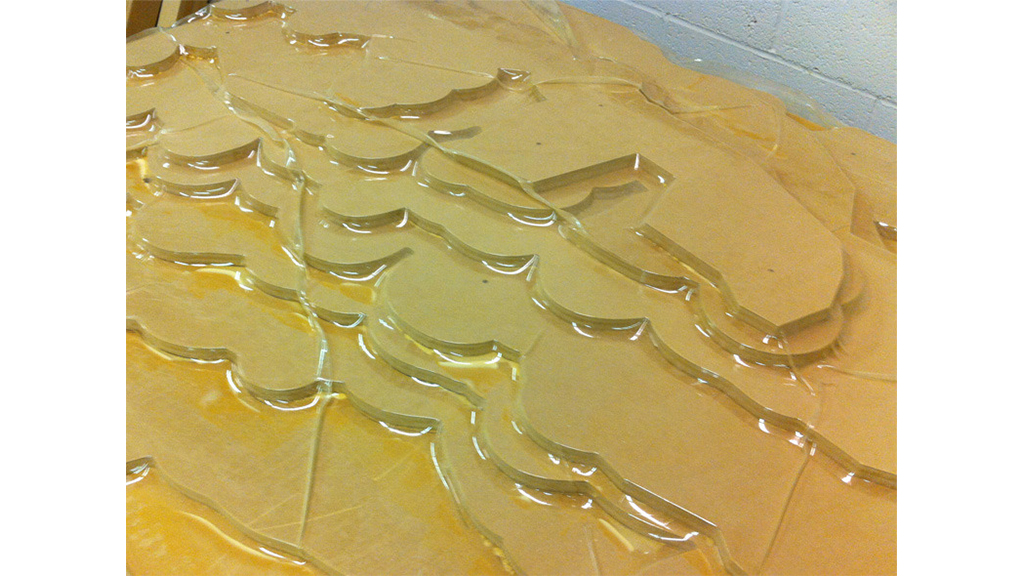 CLIENT: TIETZBACCON for LTL ARCHITECTS
DATE: 2010
DETAILS: MODELING, DESIGN DEVELOPMENT, FABRICATION
LEAD PHOTOGRAPH: MICHAEL MORAN
We produced a double-height wall-mounted topographic model of the state of Wyoming for the University of Wyoming Sullivan Student Center. "We think it's one of the largest topographic models out there," says the project's architect, Paul Lewis. "It takes something familiar and presents it in an unfamiliar way. At first, you're not sure exactly what you're seeing." That's partly because the scale of the 1,000 square foot model is so large, covering an entire 35 foot atrium wall. The feature wall can be viewed from both the ground floor and mezzanine study lounges, providing a unique experience from every vantage point.
Milled out of high-grade MDF, the depth of the relief is as great as 12 inches in more mountainous terrain and as thin as 3 inches in the eastern plains. (The tallest peaks are hollowed out from behind to reduce weight on the wall.) Because of the way the model is orientated on the wall, skylights in the ceiling wash sunlight across the topography the same way sunlight falls across Wyoming's actual mountains and plains.
The feature wall panels measure approximately 4' x 8' and weigh between 150 and 400 pounds. Fabricating the panels was a multistep process of machining rough contours, aligning layers, gluing, surface milling, applying fire retardant, and finishing with a high build base coat. Each of the panels were crated with precision and shipped to Wyoming to be installed by the University's local contractor.