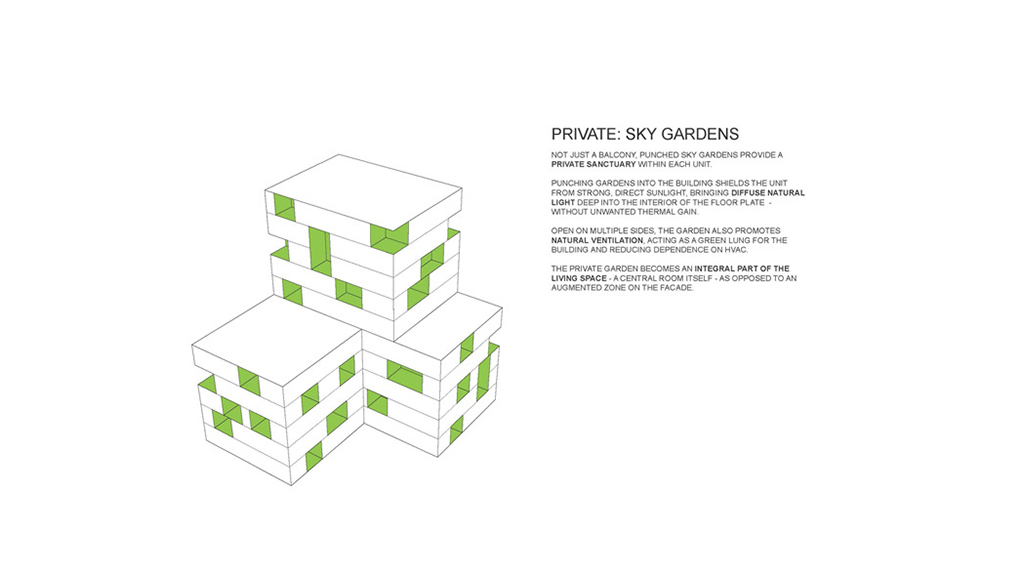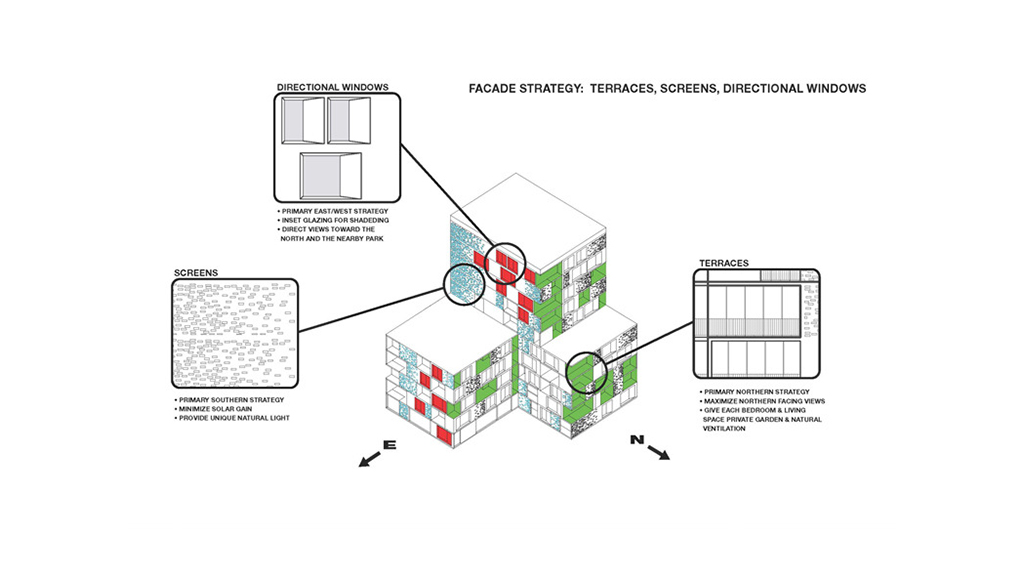 CLIENT: PRIVATE DEVELOPER
DATE: 2010
DETAILS: SCHEMATIC DESIGN
 
This schematic design for a multifamily housing development in Chennai, India sought to utilize a strategy for maximizing natural light, wind, and views. Terraces, screens, and directional windows provided elemental ways in which unit value was increased through passive thermodynamic activity. An aggressive massing strategy and FAR demanded high capacity while still retaining a high quality of life for members of this residential community.
Project completed as an independent contractor with TietzBaccon LLC.