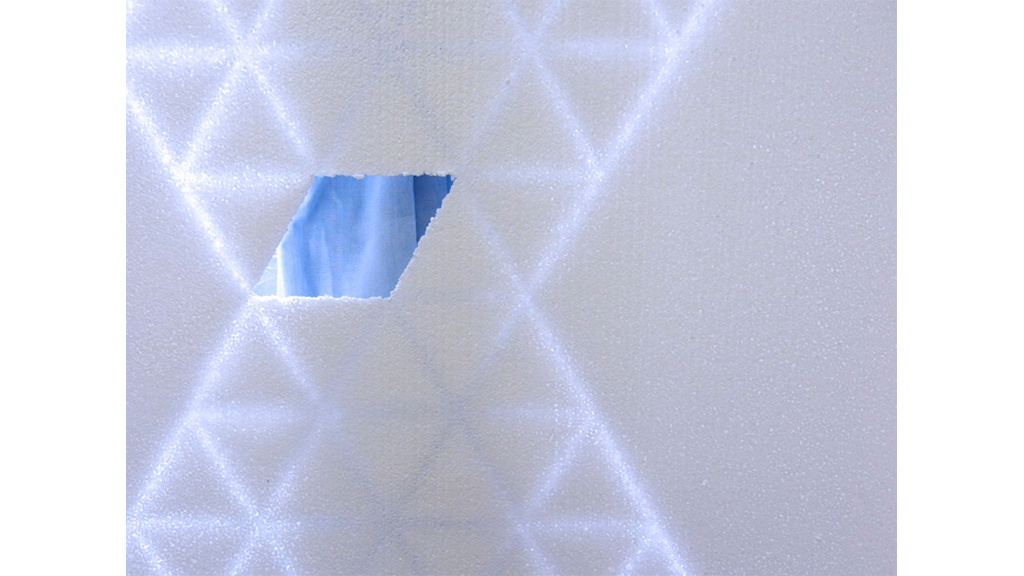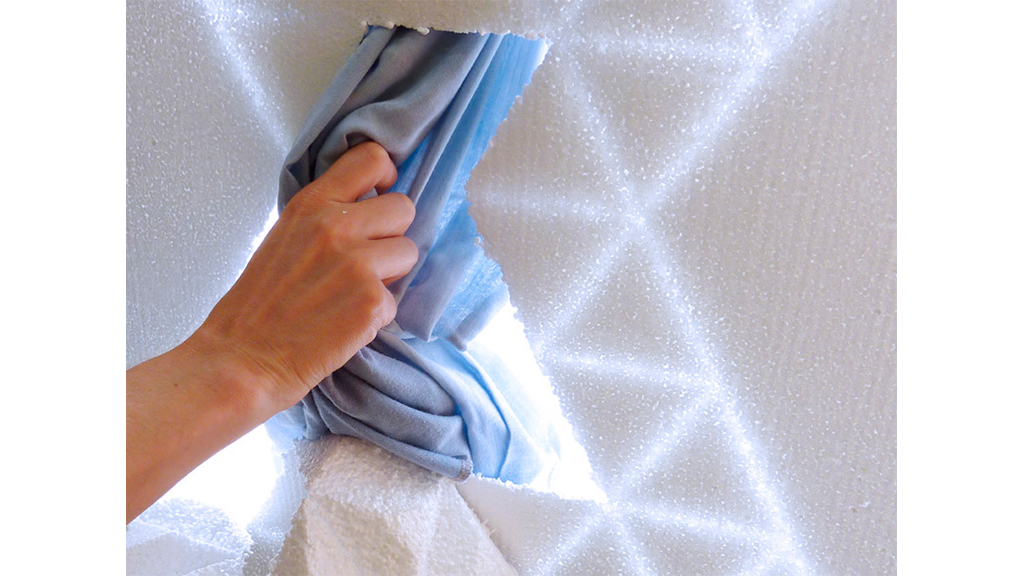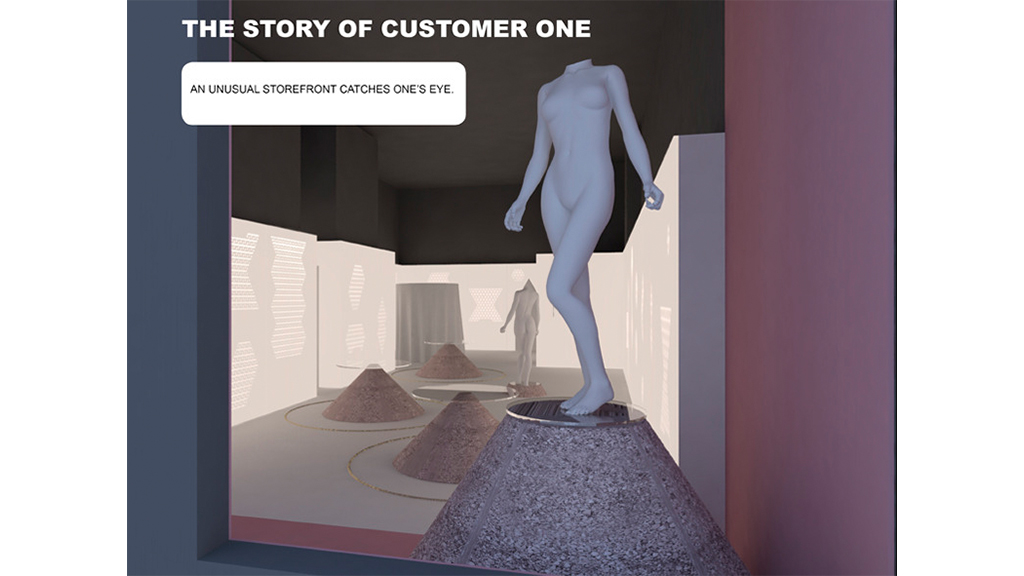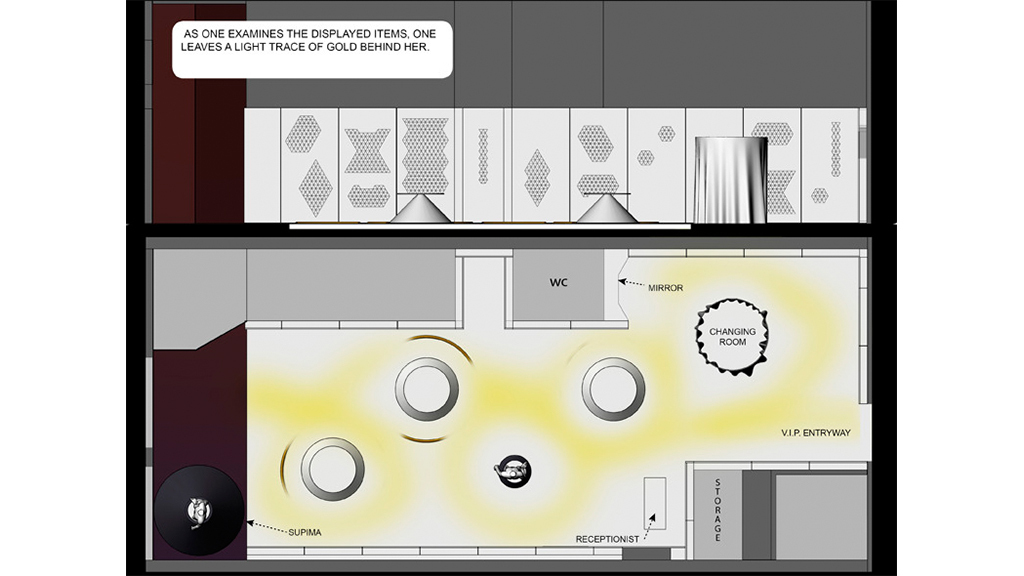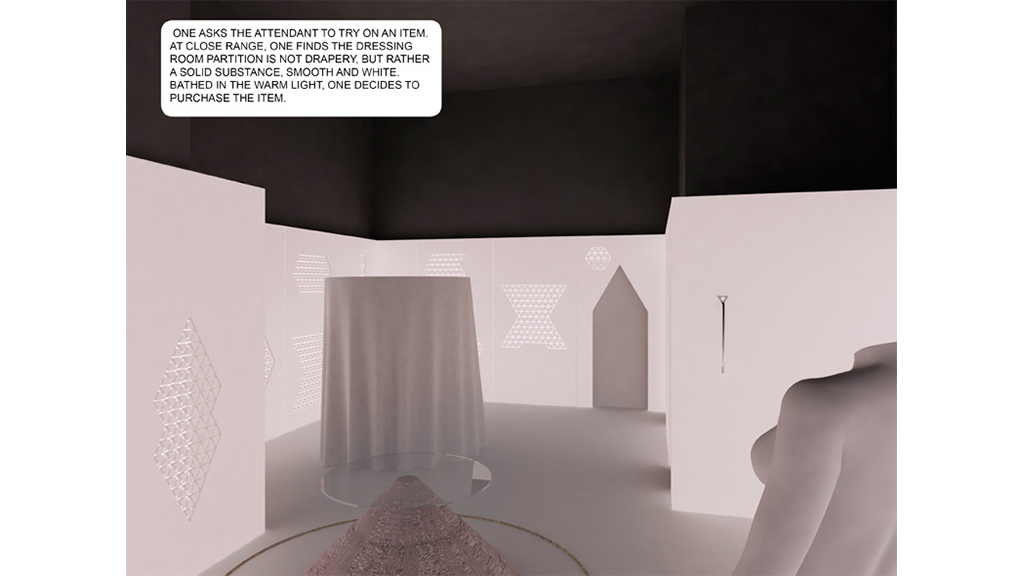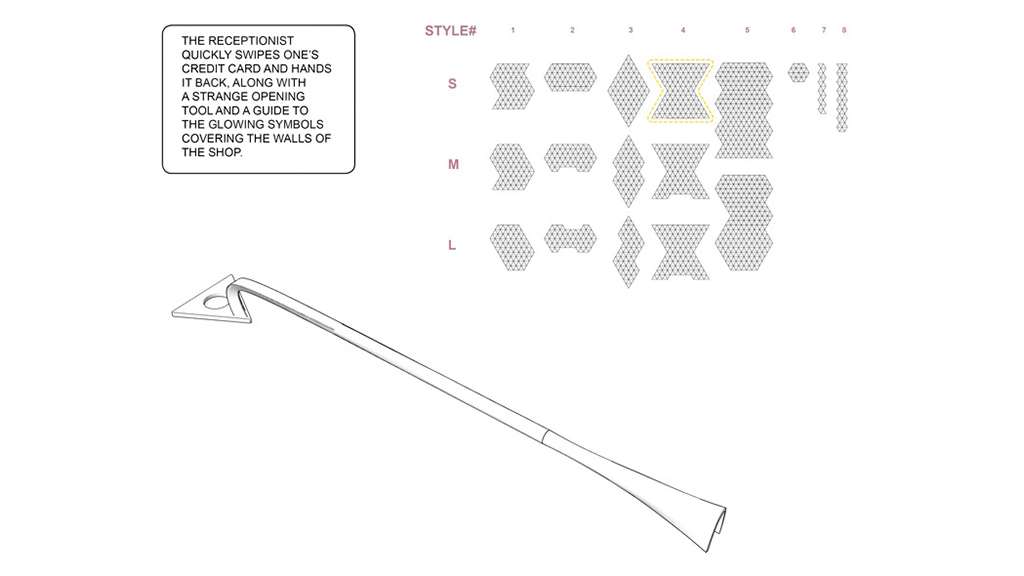 CLIENT: BOFFO, LAKE & STARS
DATE: 2011
DETAILS: DESIGN COMPETITION

We submitted a design for the 2011 Building Fashion competition. Our statement with this submission was as follows:

We have extensive in-house fabrication capabilities and experience designing, fabricating, and delivering high-end environments. Furthermore, we have a passion for prototyping, collaboration and trying new things with our machines.

Our proposal explores the seductive, fragile qualities of common construction materials.

Gypsum floor panels create an acoustically soft landscape, wearing away gleaming tinted paths, tracing path of desire with gold pigment.

Glass displays rest on conical piles of tinted gravel, ringed by gold pigment.

White eps foam luminously conceals the designer's items, creating a ritual where the customer breaks open the display to obtain their purchase. The wall becomes a record this ritual of fulfilled desire.

Project completed as an independent contractor with TietzBaccon LLC. This was a collaboration with Darby Foreman.